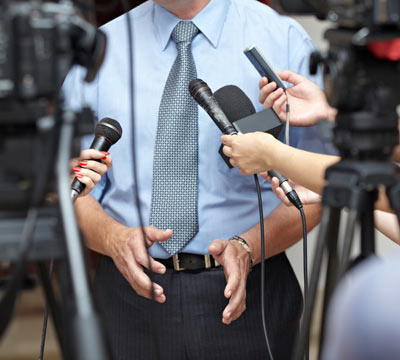 We create trust and identification.

Shedding light on backgrounds, presenting complex issues in a way people understand, always up to date on latest developments – intelligible and legible. That's what you want, and that's what we offer. We'll organize everything around journalism for you, ranging from media plans to press reports and press conferences. Our experienced specialist journalists deliver articles of top quality in journalism, style and substance. You will make use of our excellent, long-standing contacts with editorial offices relevant for your target markets. Our portfolio at a glance: PR consulting, creation of media concepts, development and qualification of an in-house press office, development and update of press distribution lists, media contact data support, dealing with journalist inquiries, press information for print, radio and online media, specialized articles, online PR, blog entries, writing of books and speeches, organization of press conferences, editorial office meetings, press reviews, PR seminars, workshops and coaching.
Thanks to the quality of our articles and contacts to editorial offices, PressCo. reaches a publishing rate of 100%.